Event details
Thursday | February 24, 2022
12:00 pm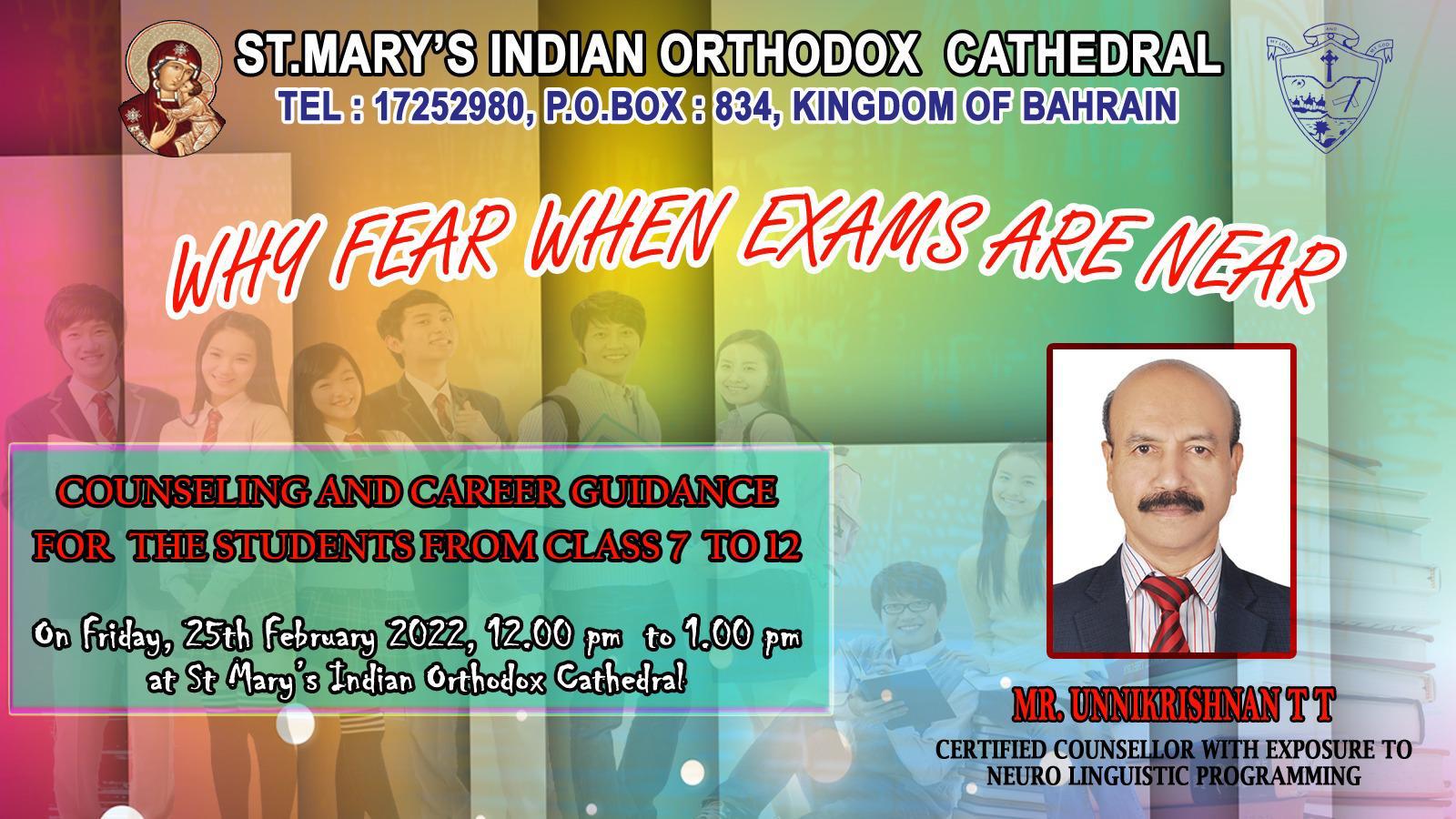 Dear All,
A counselling session will be conducted by St Mary's Indian Orthodox Cathedral on 25th February 2022 12pm for the students of classes 7 to 12. It will be led by Mr.Unnikrishnan T T, a Certified Counsellor with exposure to Neuro Linguistic programming.
Topic:
Why fear? when exams are near
Time
12pm to 1pm
25th February 2022
Venue
St. Mary's Indian Orthodox Cathedral
All students in the above mentioned category are requested to attend the session.
Kindly register using the link provided.
MC 2022