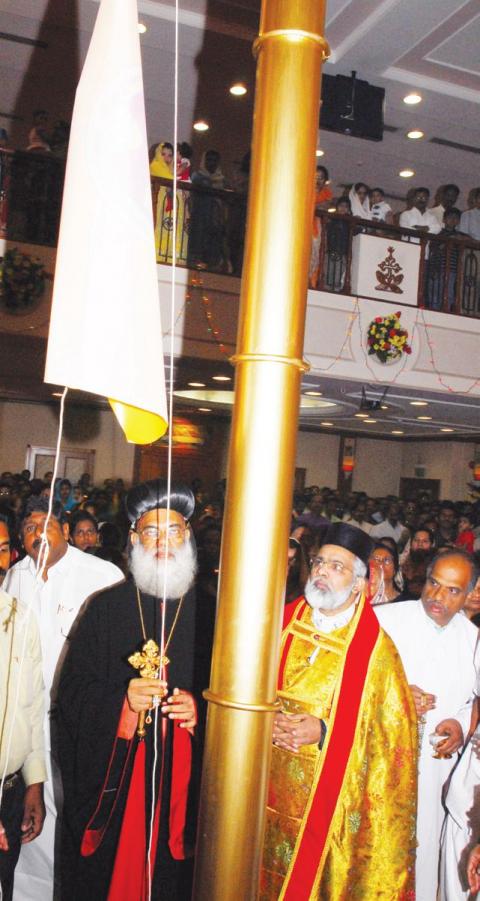 A beautiful golden flag post was erected inside the Church and Golden Jubilee celebration commenced with a flag hoisting on 18th June 2008 by Diocesan Metropolitan His Grace Geevarghese Mar Coorilose.
Candle prayer also delighted this occasion.
Mr. George Muthoot, Lay Trustee, andDr. George Joseph, Sabha Secretary of Malankara Orhtodox Church were present on the occasion.