New church building contract was signed on 14th February and awarded to M/s Al Namal group of companies and appointed M/s Ismail Khonji as consultant.
The Church membership grew up to 680 regular subscribers with 1300members.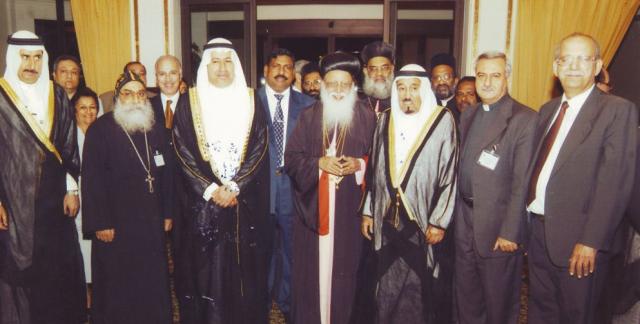 Christian Muslim Dialogue held in Bahrain on October 2002
His Holiness Moran Mar Baselios Marthoma Mathew II, Catholicose of the East and Malankara Metropolitan, H.G.Geevarghese Mar Coorilos, H.G YohannanMar Militheos and H.G. Dr. Thomas Mar Makarios, ArchimandriteElisey Ganaba, The Russian Orthodox Church representative visited our Church and gave valuable guidance to the constructionof the new Church building.
A customised multiuser software was developed by our member, which took care of storing member details and all church accounting functions.
A parish directory was published for the first time with photograph of the subscribed member and the details of family members.