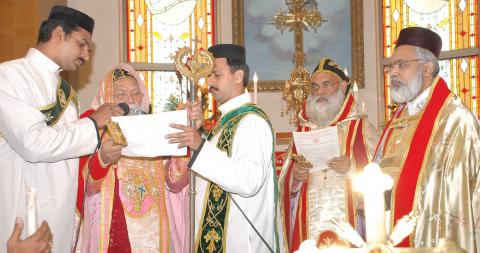 His Holiness Moran Mar Baselios Marthoma Didymus declared our Parish as the First Cathedral of the Mumbai Diocese on 10th October 2008 during Holy Qurbana.
Diocese Metropolitan read out H.H.'s Kalpana and H.H. handed over the Cathedral order to the Vicar Rev. Fr. Saji Mathew Thannimoottil. It is indeed our great pleasure to glorify God Almighty and acknowledge our thankfulness and gratefulness to His Holiness Moran Mar Baselious Marthoma Didimus I, the Catholicos of the East and Malankara Metropolitan who elevated our Parish to the esteemed position of CATHEDRAL with the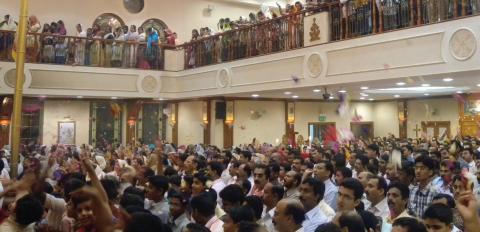 presence of our diocesan Metropolitan His Grace Geevarghese Mar Coorilos which was a long treasured dream of our parishioners.