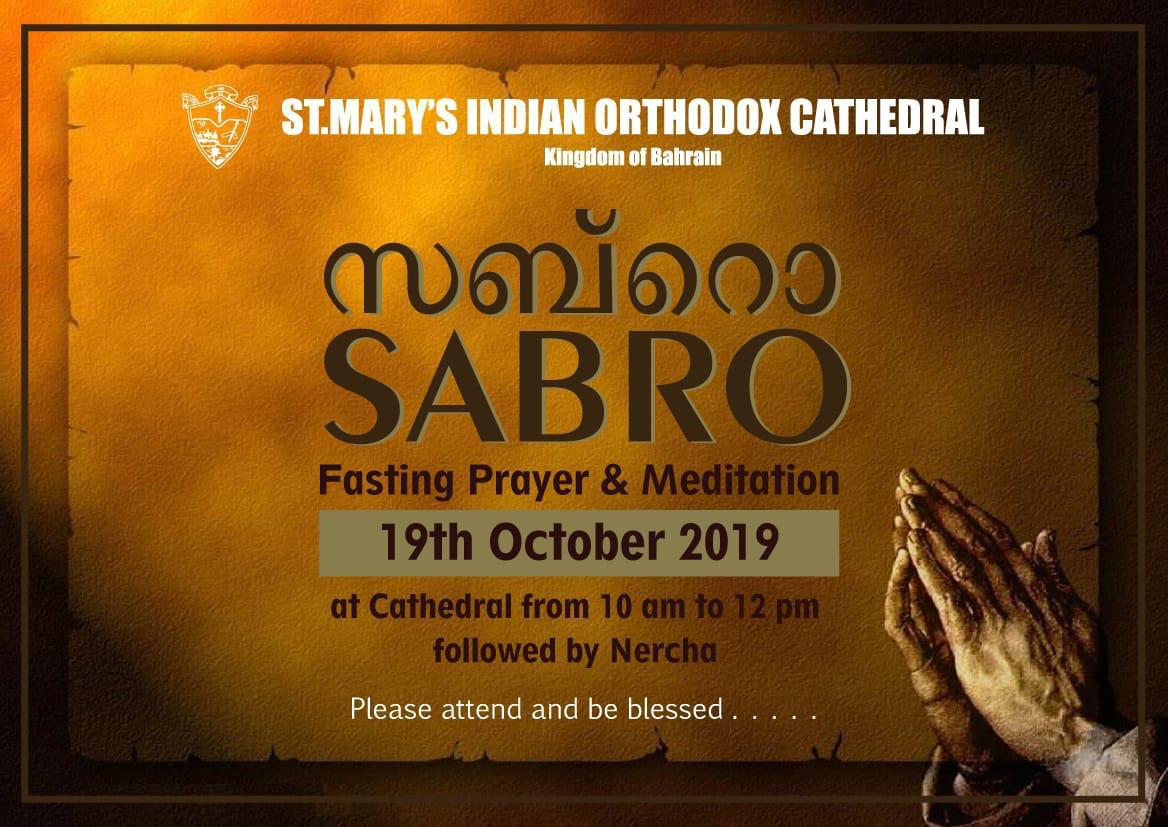 Dear All,
"എപ്പോഴും സന്തോഷിപ്പിൻ; ഇടവിടാതെ പ്രാർത്ഥിപ്പിൻ; എല്ലാറ്റിന്നും സ്തോത്രം ചെയ്‍വിൻ; ഇതല്ലോ നിങ്ങളെക്കുറിച്ചു ക്രിസ്തുയേശുവിൽ ദൈവേഷ്ടം." – തെസ്സലൊനീക്യർ 1 – 5: 16-18
"Rejoice always; pray continually; give thanks in all circumstances; for this is God's will for you in Christ Jesus" – 1 Thessalonians – 5:16-18
Every third Saturday of the month at St. Mary's Indian Orthodox Cathedral, we join together in the spiritual discipline of fasting & prayer as a church family. On this special day as we fast, we will be directing our prayers towards a different need; for our personal lives, for our church family, and for our community and government.
Our October month fasting & prayer will be held on 19 October 2019, Saturday, from 10 AM to 12 PM followed by Nercha.
Please Attend and Stay Blessed…….!!!
MC 2019