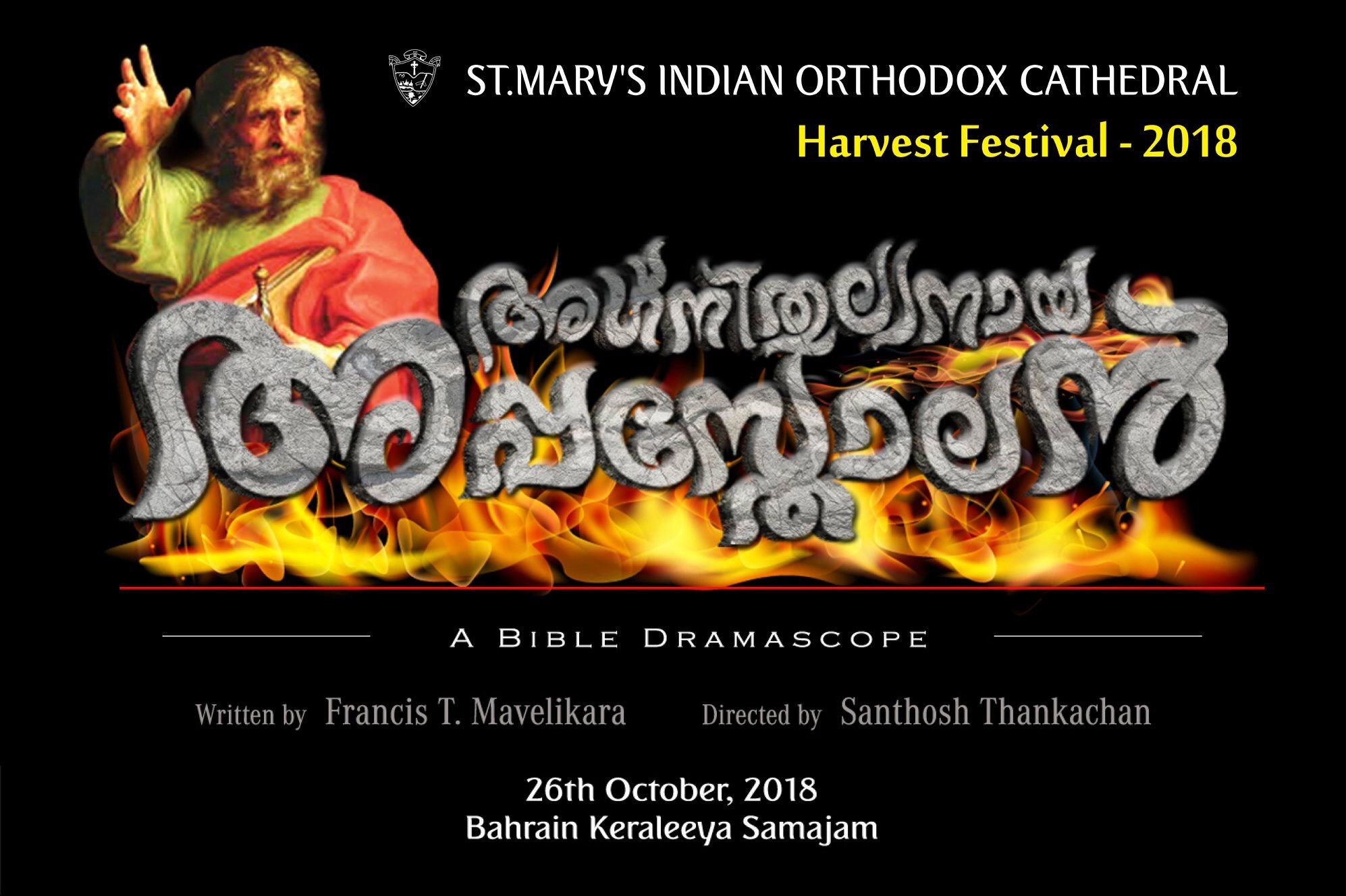 As usual, the Harvest Festival 2018 will be conducted on 26th October at Bahrain Keraleeya Samajam with two sessions. The Morning Session will start with various stalls inaugurations at 10am, followed by verities of fun packed programs including games corner, Karaoke Songs, Food corner, Medical checkup, Tug of War etc till 1pm) .
The Evening Session will commence from sharp 4:30pm till 11pm. To augment the Charity Sale Auctions, a host of entertainment programs have been arranged. Free Early bird coupon counter will be only functional between 4:30 pm to 6.30pm, don't miss-out the chance. All are requested to participate and fully support the through the auction of harvest festival items. Please note, this year we are supporting the flood hit land, our own "God's Own Country" Kerala by constructing six homes along with educational aid to the poor in Bahrain.
A Bible drama 'Agni Thulyanaaya Appostholan' , Live Thatukkada, Raffle Draws etc are the other highlights of the Evening Session of Harvest Festival 2018.
All are requested to participate and enjoy the Harvest Festival 2018 on this Friday 26th Oct 2018at BKS.
H.F Committee 2018